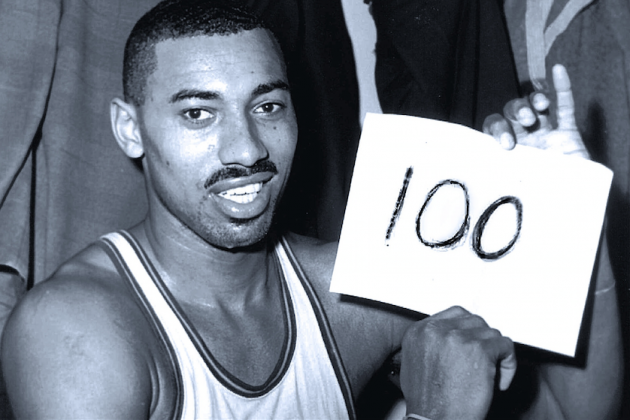 2017-18 NBA Betting: Record Breaker Odds
Have you ever found yourself lying in bed at night…breaking out in a hot sweat…restless legs…thoughts racing. The reason behind your insomnia, of course, is that you can't find anyone who will give you 1000/1 odds for a player to score 101 points in a game. We've all been there, but the good folks at Ladbrokes have come to the rescue.
They posted a large number of props regarding certain records in the NBA, including single game and season long records. Some aren't that far fetched, others seem essentially impossible to break.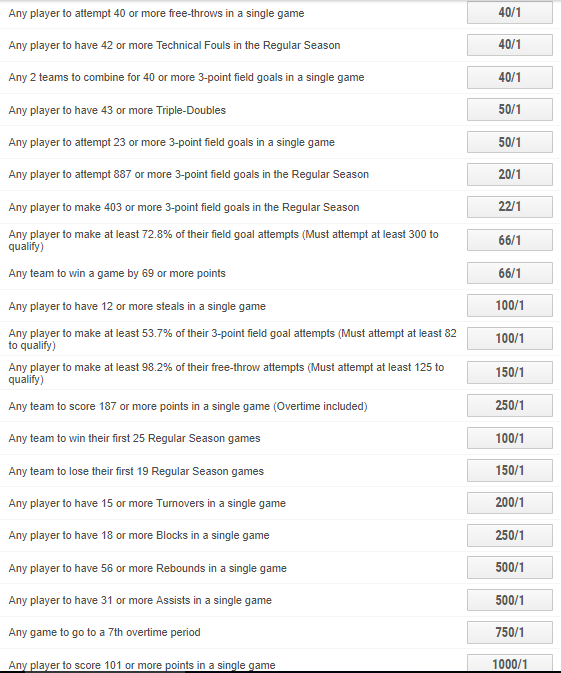 The most probable records to be broken both involve three pointers. Steph Curry set both the make and attempt records back in his crazy 2015-16 season. If he didn't have Kevin Durant on his team now, this record wouldn't seem out of reach. However, with KD eating up some of Curry's shots, he won't be able to match his totals from a couple years ago. Last year, he still led the league in both categories, but fell about 80 short in makes and 100 short in attempts. If you can think of someone else who could potentially chuck up that many treys, please enlighten me.
One intriguing one is both teams in a game combining for 40 or more three point field goals. With the way the game is trending, three pointers are being chucked up more and more often. The current record was set in March of 2016 by the Mavericks and Warriors. Their record of 39 was literally set two weeks after the Warriors and Blazers had made the record 37. I think the chance of this happening is far more likely than 40/1 would suggest.
Another one that I like is a player to record 12 or more steals in a game at 100/1. There have been three players in the 2000s that have reached double digits, including Draymond Green last year. Hell, Michael Carter-Williams had nine in a game a few years ago. This one is more about luck than anything and is worth a flyer at that price.
I think the least likely one to be broken isn't Wilt the Stilt's 100 points, but instead, Wilt the Stilt's 55 rebounds. There have only been two players this century who have recorded 30 in a game (Kevin Love with 31, Andrew Bynum with 30). Although neither are remotely likely, I think it's more "realistic" that a player would challenge 100 points.
Which records do you think will be broken? Let us know in the comment section or on Twitter @SportsInsights.