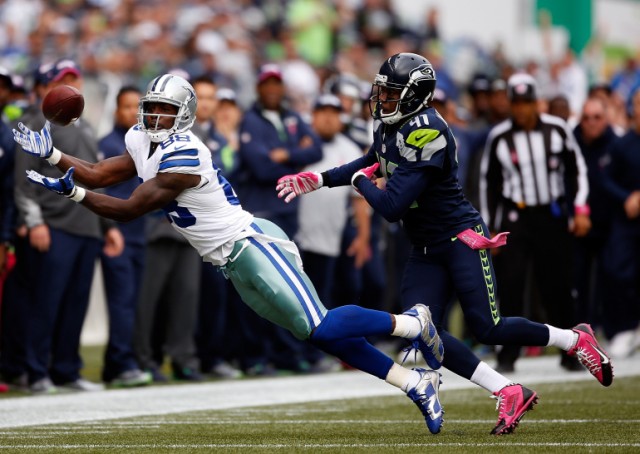 2015 NFL Playoffs: Early Conference Championship Lines
The divisional round of the NFL playoffs are here and the well respected Vegas sportsbook CG Technology (formerly Cantor Gaming) is already looking ahead to next weekend. On Thursday evening, the sportsbook posted look ahead lines for potential Conference Championship games.
The early Conference Championship lines are posted below, but bettors can view the latest odds, public betting trends and much more on our free NFL odds page. (h/t David Payne Purdum)
NFC:
Green Bay Packers at Seattle Seahawks (-4) | O/U 46
Dallas Cowboys at Seattle Seahawks (-7) | O/U 45
Carolina Panthers at Green Bay Packers (-10) | O/U 48
Carolina Panthers at Dallas Cowboys (-6) | O/U 47
AFC:
Denver Broncos at New England Patriots (-3.5) | O/U 52
Indianapolis Colts at New England Patriots (-7.5) | O/U 53
Baltimore Ravens at Denver Broncos (-5) | O/U 48
Baltimore Ravens at Indianapolis Colts (-1) | O/U 49
Join us live Sundays at noon ET
We're now holding our members-only live Sports Betting Hangouts Sunday mornings to prepare you for a full day of NFL games. Members, simply log into your account Sunday morning to access the hangout.
Not a member? Start a trial today to join our Sports Betting Hangouts held six days a week, plus all the other Sportsbook Insider Pro benefits.