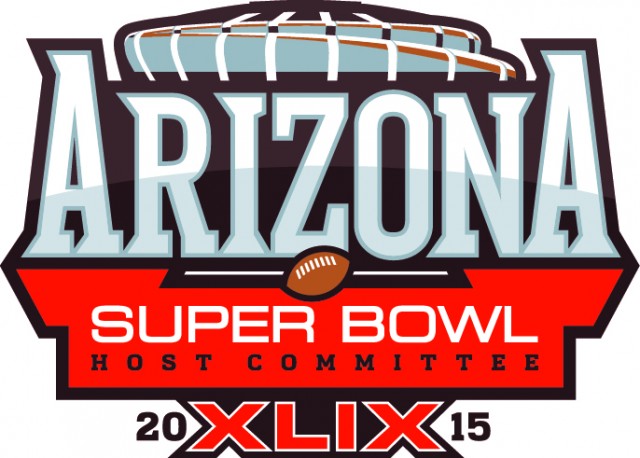 2014-15 Super Bowl Futures
There are still four teams vying for the Lombardi Trophy this season, but that hasn't stopped the LVH in Las Vegas from offering early Super Bowl futures for next season. Although the four remaining teams (Seattle, Denver, San Francisco and New England) are the favorites, many may be surprised to see the Atlanta Falcons ranking so highly after a disappointing four win season.
Free agency and the NFL draft are still months away and so many of these teams will see a dramatic shake-up on their roster before next season begins, so make sure to check back for updated futures throughout the off-season.
| Team | Odds |
| --- | --- |
| Seattle Seahawks | +600 |
| Denver Broncos | +600 |
| San Francisco 49ers | +700 |
| New England Patriots | +1200 |
| Green Bay Packers | +1500 |
| New Orleans Saints | +1500 |
| Atlanta Falcons | +1800 |
| Cincinnati Bengals | +1800 |
| Carolina Panthers | +2000 |
| Indianapolis Colts | +2500 |
| Kansas City Chiefs | +2500 |
| Philadelphia Eagles | +2500 |
| Chicago Bears | +2500 |
| Arizona Cardinals | +2500 |
| Dallas Cowboys | +3000 |
| New York Giants | +3000 |
| Washington Redskins | +3000 |
| Detroit Lions | +3000 |
| St. Louis Rams | +3000 |
| Pittsburgh Steelers | +3000 |
| Baltimore Ravens | +3000 |
| Houston Texans | +3000 |
| San Diego Chargers | +3000 |
| Miami Dolphins | +4000 |
| Tampa Bay Buccaneers | +4000 |
| Tennessee Titans | +4000 |
| New York Jets | +6000 |
| Buffalo Bills | +6000 |
| Minnesota Vikings | +6000 |
| Cleveland Browns | +6000 |
| Jacksonville Jaguars | +10000 |
| Oakland Raiders | +10000 |
Although it's still too early for sportsbooks to release win totals for the 2014-15 season, next season's schedule has already been released — albeit without specific dates for each game. The table below displays the non-divisional matchups for all 32 teams. (Note: Each team will also play one home and one away game against each team in their division.)
| Team | Home | Away |
| --- | --- | --- |
| Bills | KC, SD, GB, MIN, CLE | DEN, OAK, CHI, DET, HOU |
| Dolphins | KC, SD, GB, MIN, BAL | DEN, OAK, CHI, DET, JAX* |
| Patriots | DEN, OAK, CHI, DET, CIN | KC, SD, GB, MIN, IND |
| Jets | DEN, OAK, CHI, DET, PIT | KC, SD, GB, MIN, TEN |
| Texans | BAL, CIN, PHI, WAS, BUF | CLE, PIT, DAL, NYG, OAK |
| Colts | BAL, CIN, PHI, WAS, NE | CLE, PIT, DAL, NYG, DEN |
| Jaguars | CLE, PIT, DAL*, NYG, MIA | BAL, CIN, PHI, WAS, SD |
| Titans | CLE, PIT, DAL, NYG, NYJ | BAL, CIN, PHI, WAS, KC |
| Ravens | JAX, TEN, ATL, CAR, SD | HOU, IND, NO, TB, MIA |
| Bengals | JAX, TEN, ATL, CAR, DEN | HOU, IND, NO, TB, NE |
| Browns | HOU, IND, NO, TB, OAK | JAX, TEN, ATL, CAR, BUF |
| Steelers | HOU, IND, NO, TB, KC | JAX, TEN, ATL, CAR, NYJ |
| Broncos | BUF, MIA, ARZ, SF, IND | NE, NYJ, STL, SEA, CIN |
| Chiefs | NE, NYJ, STL, SEA, TEN | BUF, MIA, ARZ, SF, PIT |
| Raiders | BUF, MIA*, ARZ, SF, HOU | NE, NYJ, STL, SEA, CLE |
| Chargers | NE, NYJ, STL, SEA, JAX | BUF, MIA, ARZ, SF, BAL |
| Cowboys | ARZ, SF, HOU, IND, NO | STL, SEA, JAX*, TEN, CHI |
| Giants | ARZ, SF, HOU, IND, ATL | STL, SEA, JAX, TEN, DET |
| Eagles | STL, SEA, JAX, TEN, CAR | ARZ, SF, HOU, IND, GB |
| Redskins | STL, SEA, JAX, TEN, TB | ARZ, SF, HOU, IND, MIN |
| Falcons | CHI, DET*, CLE, PIT, ARZ | GB, MIN, BAL, CIN, NYG |
| Panthers | CHI, DET, CLE, PIT, SEA | GB, MIN, BAL, CIN, PHI |
| Saints | GB, MIN, BAL, CIN, SF | CHI, DET, CLE, PIT, DAL |
| Bucs | GB, MIN, BAL, CIN, STL | CHI, DET, CLE, PIT, WAS |
| Bears | NO, TB, BUF, MIA, DAL | ATL, CAR, NE, NYJ, SF |
| Lions | NO, TB, BUF, MIA, NYG | ATL*, CAR, NE, NYJ, ARZ |
| Packers | ATL, CAR, NE, NYJ, PHI | NO, TB, BUF, MIA, SEA |
| Vikings | ATL, CAR, NE, NYJ, WAS | NO, TB, BUF, MIA, STL |
| Cardinals | PHI, WAS, KC, SD, DET | DAL, NYG, DEN, OAK, ATL |
| Rams | DAL, NYG, DEN, OAK, MIN | PHI, WAS, KC, SD, TB |
| 49ers | PHI, WAS, KC, SD, CHI | DAL, NYG, DEN, OAK, NO |
| Seahawks | DAL, NYG, DEN, OAK, GB | PHI, WAS, KC, SD, CAR |
*Denotes game will be played in London, England