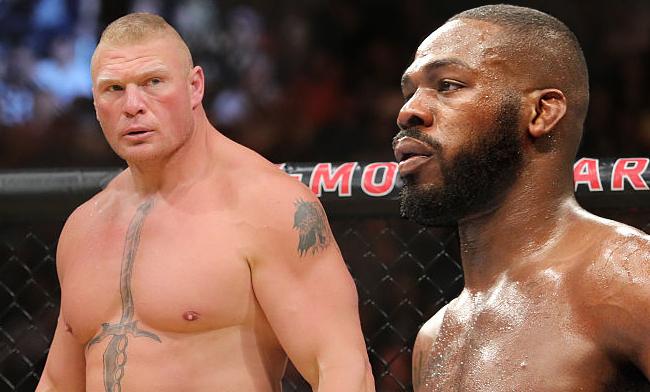 Jon Jones vs. Brock Lesnar Betting Odds
Right after Jon Jones defeated Daniel Cormier at UFC 214 to regain the light heavyweight title, he specifically called out Brock Lesnar:
Jon Jones laid down the gauntlet to Brock Lesnar #UFC214 pic.twitter.com/KLWGPwqvs6

— Chisanga Malata (@Chisanga_DStar) July 30, 2017
"Brock Lesnar, if you want to know what it feels like to get ass kicked by a guy who weighs 40 pounds less than you, meet me in Octagon," Jones said shortly after scoring a third-round TKO over rival Daniel Cormier.
The market quickly took notice and opened odds for a potential fight, which must take place by December 31, 2018 for action. Westgate was the first sportsbook to open odds: Jon Jones -300/Brock Lesnar +250. However, early bettors quickly pounced on Jones who is already up to -450 there. Here's a look at odds around the market:
Fighter
Westgate Current
July 31
Westgate Open
July 30
BetOnline Current
July 31
BetOnline Open
July 30
Pinnacle Current
July 31
Pinnacle Open
July 30
Jon Jones
-450
-300
-350
-250
-315
-350
Brock Lesnar
+300
+250
+285
+200
+270
+305
The fight likely won't take place for at least another 6 months so we'll continue to update odds around the market.
You can also track all MMA odds, betting percentages, line movement and more with a Premium or Pro membership.